The City of Cortland Youth Bureau provides opportunities wherein all individuals are accepted, included and welcomes to participate, play and recreate together. Individuals interested in additional services are encouraged to request modifications to participate in our programs. The CYB embraces the diversity that defines Cortland. We encourage all, no matter their ability, disability, sexual orientation, race, gender identity, veteran status, color, national origin, sex, age, income status or religion to reach out to us so that we may assist you in participating in recreational activities in Cortland. The CYB strives to create safe and supportive environments for ALL in our recreation programs, activities, experiences and natural spaces.
Inclusion Means:
• Offering the same opportunities for people with and without disabilities
• Welcoming everyone
• Building community
• Emphasizing cooperation
• Seeking to understand and accommodate differences
• Having facilities and areas that are accessible and easy to use by everyone.
• Providing a safe and socially comfortable environment for all
• Teaching respect, understanding and dignity to people of all abilities
• Embracing changes that facilitate full participation
• Actively reaching out to people who are traditionally excluded or marginalized
• Fostering a sense of belonging to community as a respected and valued peer
Inclusion means creating programs and services where all children feel welcomed and valued. In particular, inclusion means that children and youth with disabilities or special health care needs are actively participating in recreational, social, educational, and developmental opportunities along with their peers without disabilities. Inclusion is an approach, not a program.
Who Benefits from Inclusion?
We all benefit from inclusion. True inclusion allows children and youth with disabilities to develop a sense of belonging through building relationships outside of their family, developing knowledge of support systems, and having regular access to their community. Inclusion benefits people without disabilities by creating an atmosphere that values diversity and the wellbeing of all children and youth. It fosters the development of social skills for children with and without disabilities through interaction, collaboration, and peer learning. Inclusion also enhances self-esteem, and promotes acceptance, understanding, and friendship. Communities in which all children and youth are included are healthier, more balanced, and beneficial for all members.
In order to ensure that the best customer service is delivered to our customers, Inclusion Specialists can be contacted at the following:
• Inclusion Specialist: Andrea Piedigrossi
• Email: andrea@cortland.org
• Phone: 607-753-3021 extension 425
The first all inclusive playground in Cortland
County!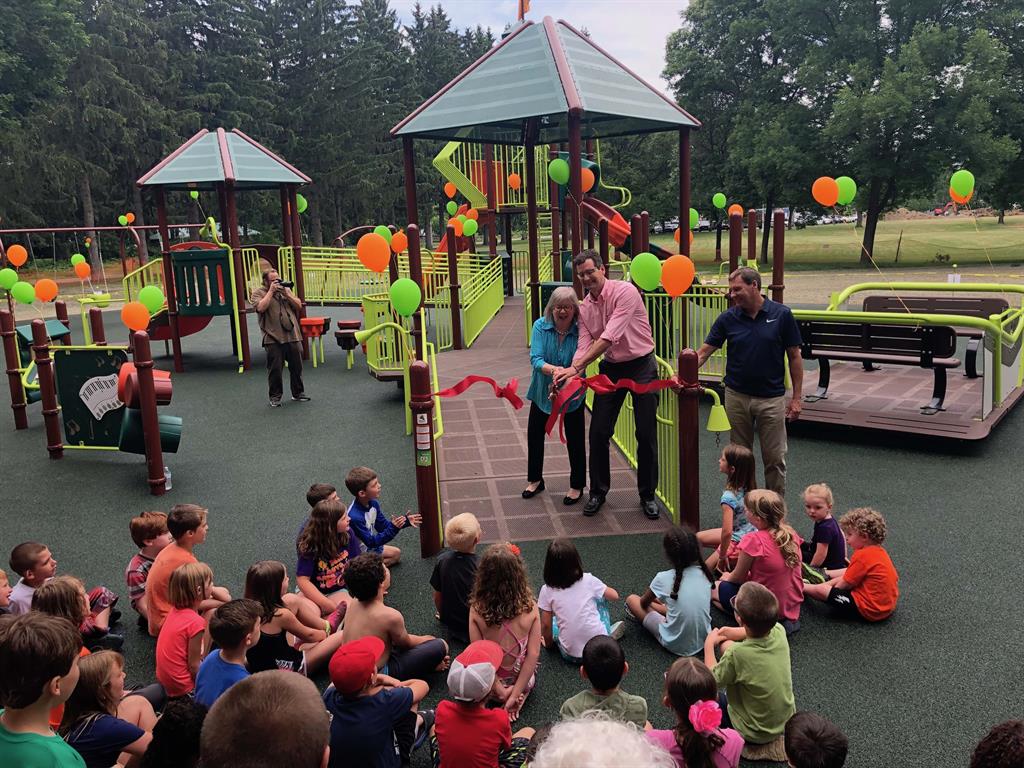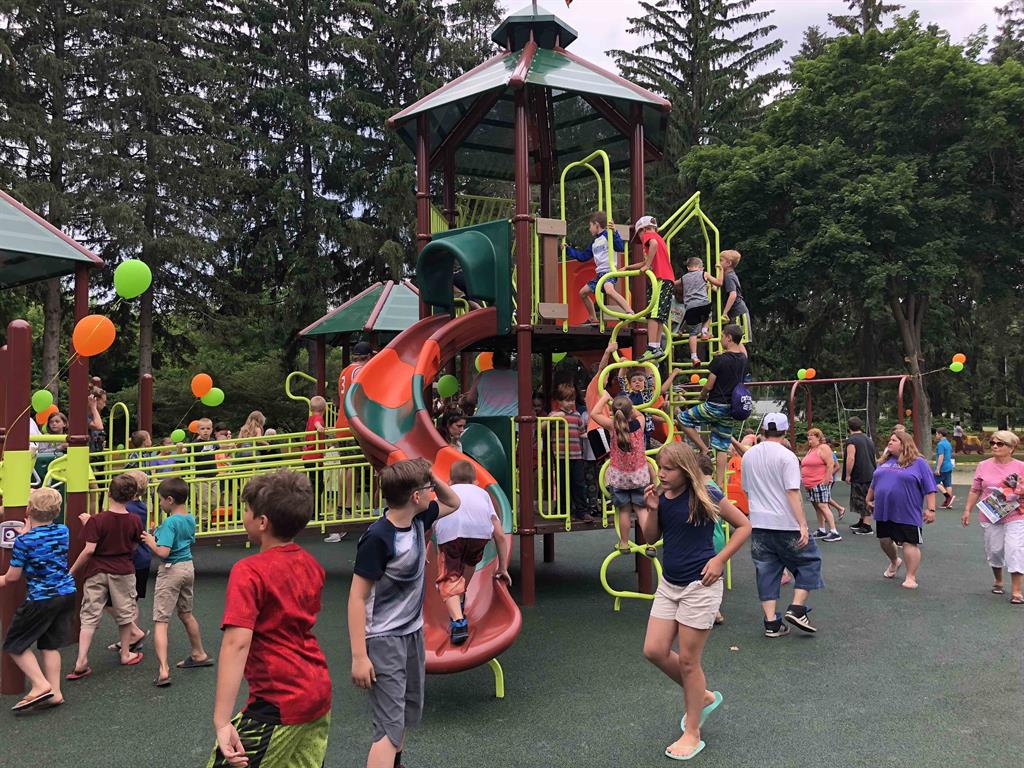 Inclusive splash pad at Suggett Park