Beaudry park is located on the corner of Scammell Street and Owego Street
Beaudry is home to the iconic Rocket Ship Slide.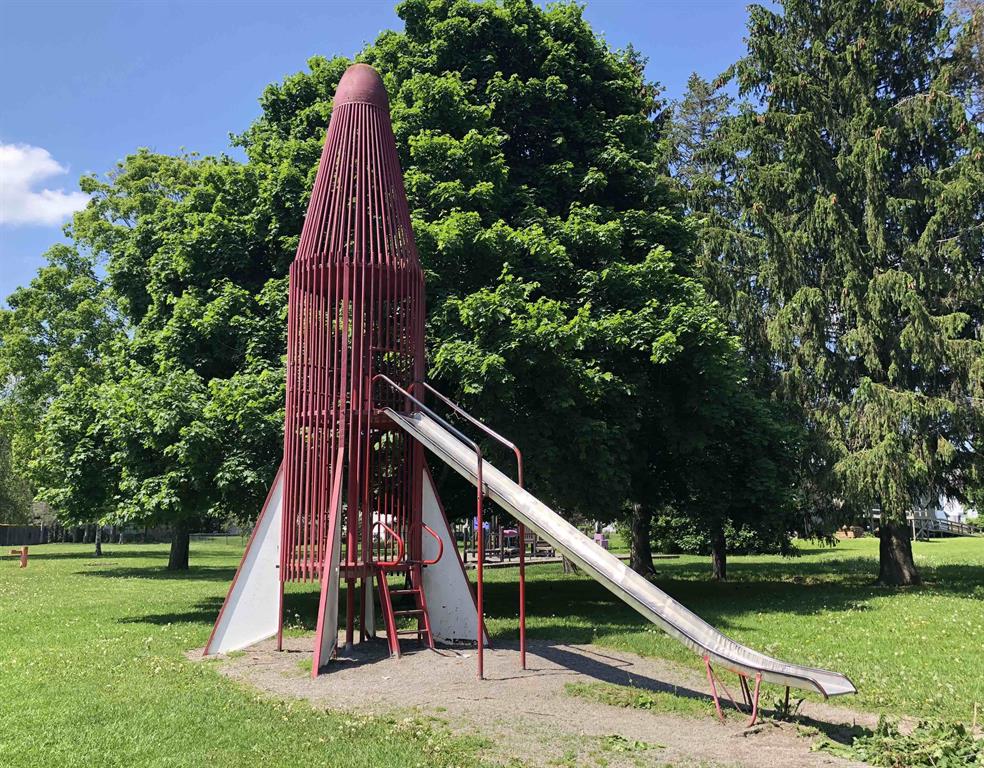 In 2018 a new playground was constructed at Beaudry Park. There are separate play areas for children ages 2-5 and ages 5-12. The new playground also includes an inclusive swing, generational swing, bucket and toddler swings.
Beaudry Park has two basketball courts (entrance off of Owego Street), two softball fields, and a baseball field.