Suggett Park has entrances off of Madison Street and Homer Avenue.
Accessible Park Amenities
Wickwire Pool: zero degree entry, separate toddler play area, Hoyer lift
Wickwire Pool is open seasonally, check the main page for details.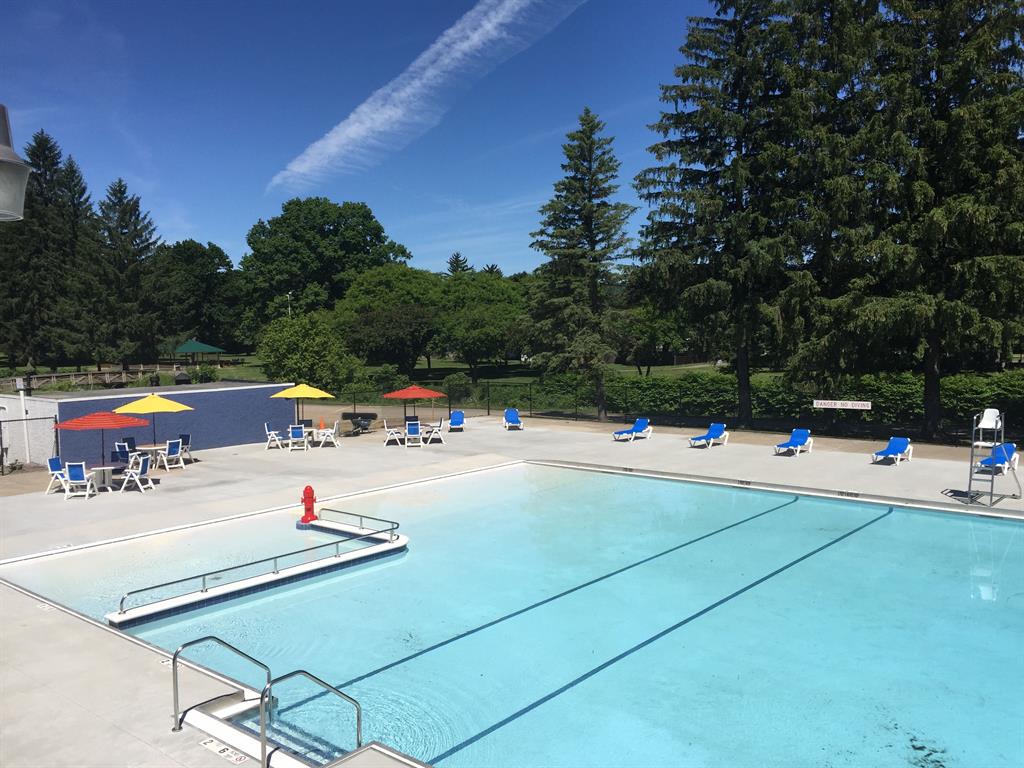 Splash Pad: ADA accessible spray park
The splash pad is open daily Memorial Day until Labor Day, 10:00am until 7:00pm.
The splash pad will be shut down in the event of inclement weather and/or maintenance needs.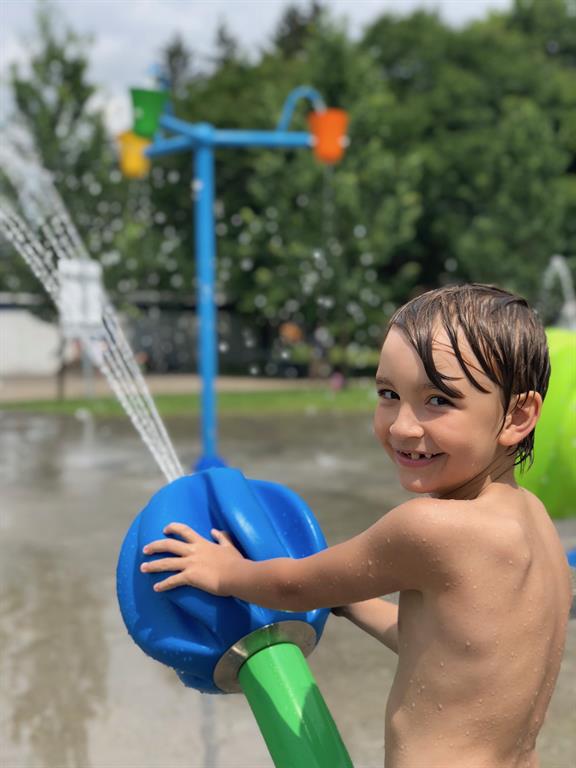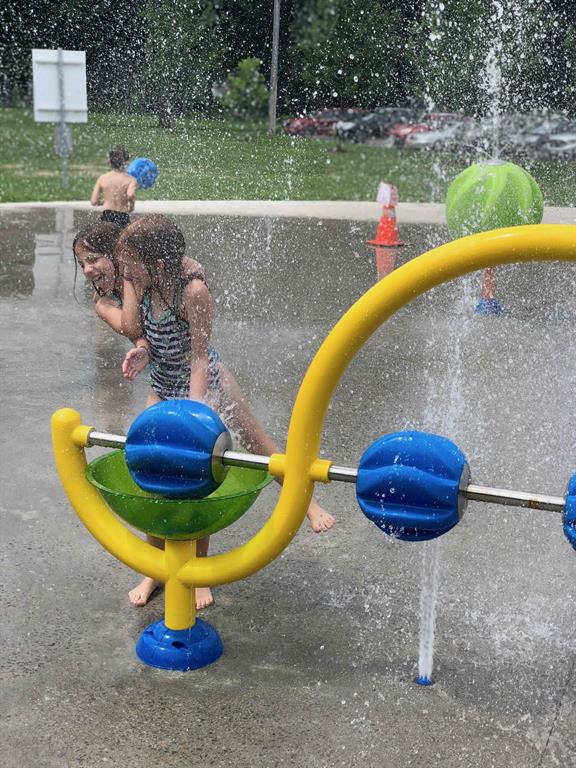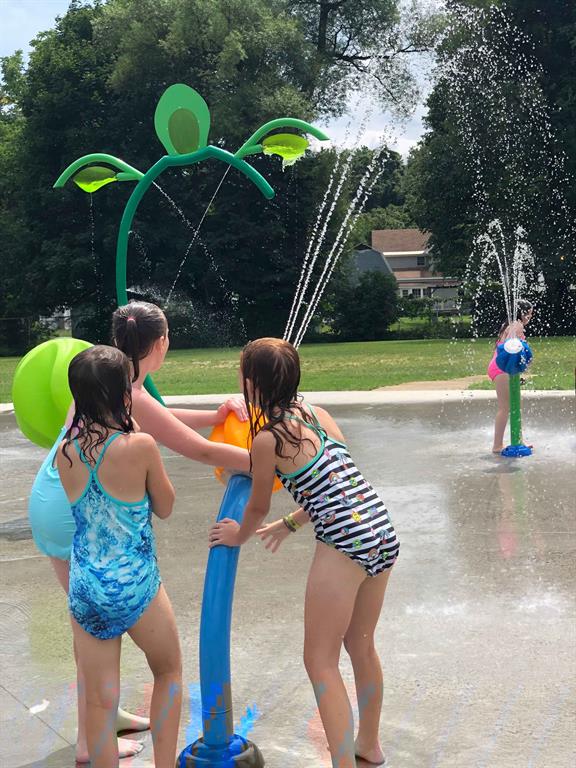 Inclusive Playground: poured in place rubber, ramps, and wheelchair and walker accessibility to all features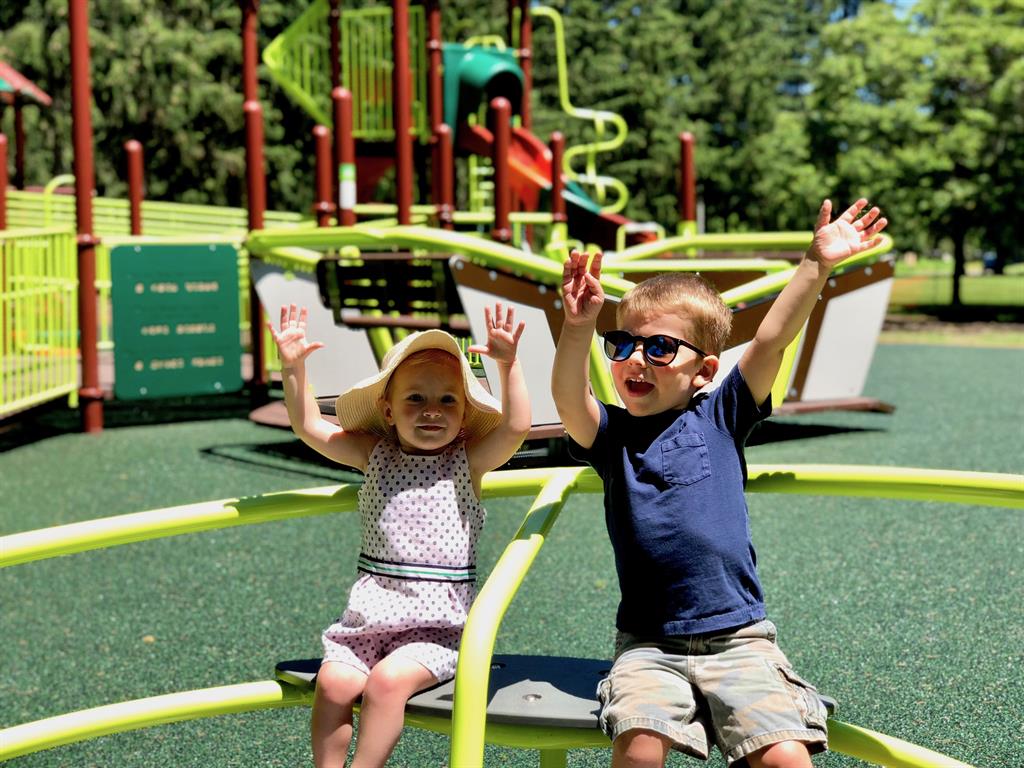 Suggett Park also has two basketball courts, a softball field, picnic shelter, park building, and open space for free play
To reserve the Burch Building at Suggett Park click here
The Burch Building is the concrete building located next to the basketball courts.
To reserve the Rotary Shelter at Suggett Park click here
The Rotary Shelter is the outdoor pavilion located across the footbridge, near Wickwire Pool.